We offer a range of commercial services to meet the needs
of your business – from large projects to small installations.
Our capacity includes:
> Multi-site work
> Full building fitouts
> Power-point installations Electrical switchboards
> Preventative maintenance
> Uninterruptible power supply solutions
> Providing electrical services for house alterations and new builds.
Apex has a team who specialise in power and lighting installations and rewiring; electrical work for construction of new buildings; disconnections and reconnections and more.
At Apex we understand that you require a reliable electrical contractor to install, repair and maintain the electrical component of your home, often as a matter of emergency. We have a team of experts who are specialist residential electricians in Wellington and regional. We can provide you with regular safety inspections and work with you to save money on your electricity bills with ideas and solutions for energy saving and sustainability. As is the case with all our work, safety, efficiency, value, and honesty are our main priorities.
We offer all types of names brand electrical solutions to our clients across Wellington, Hutt Valley, and Kapiti.
Relax and allow your Apex Team of professional & qualified electricians to provide for you, the best electrical contract work in Wellington.
View Residential Electrical Services offered by Apex →
| | |
| --- | --- |
| | |
| | |
| | Telephone / Data / Television |
| | |
| | |
Get connected with our range of data cabling and network solutions, including:
Apex Data Team collectively have many years' experiences with networking requirements. We have worked and installed many brands of cabling Systems in both copper and optical infrastructure. Our ability to supply and install compliant cabling for networks is a proven market leader.
We provide innovative solutions to support your voice or data application requirements that add bandwidth, performance, and functionality to your network.
​
From copper cabling to high performing optical solutions, Apex Electrical and Communications offers structured cabling solutions designed to ensure your infrastructure supports the latest technologies for networking .
View Structured Cabling services →
| | |
| --- | --- |
| Structured data cabling installations (copper and fibre) | |
| | |
| Server Installation & relocation | |
| UPS Solutions – Clean power & Backup | PC, phone and network relocation |
| | |
Heating & Air movement for safer and cleaner air
Keep warm and stay comfortable with our customised solutions, designed to best suit your needs. We resell and distribute key brands of heating solutions, these vary in size, and energy efficiency is always a consideration. Apex Electrical supply both commercial and Domestic solutions for heating. While wall mounted heat pumps remain hugely popular, every home is different, which is why we offer a range of products and installation techniques to tackle even the trickiest of projects.
Clean air Solutions from Apex Electrical. We supply and install name brand fixed and portable air disinfection solutions. These solutions are environmentally friendly, they are installed for Commercial space and other gathering spaces.
Hygiene with UV-C technology has become a priority and is proven technology, always with safety in mind.
Protect what's of value to you with a Security Solution from Apex Electrical, we specialize with both Domestic and commercial requirements, if you are looking to secure a high-value asset or reduce stock loss due to retail crime, our team of friendly professionals are standing by to assist you with a solution. With our network of qualified staff, we can provide a complete range of electrical and CCTV solutions. With our network of qualified staff, we can provide a complete range of electrical and CCTV solutions. 
Apex Electrical is a licensed security company specialising CCTV and alarm systems
View CCTV & Alarm SySTEM services →
| | |
| --- | --- |
| Intruder detection and recording | |
| CCTV Live via phone app and web viewing | Programmed to suit individual requirements |
| Only Quality name brands used | Uninterrupted surveillance |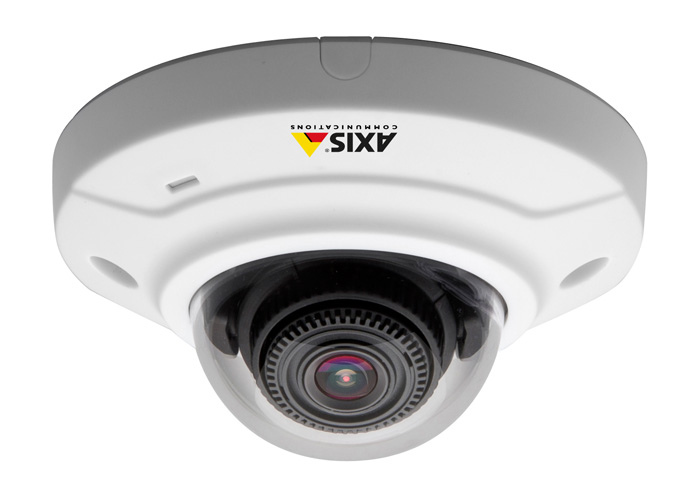 Automation & Audio-Visual Electricians
At Apex Electrical & Communications we cover most aspects of audio-visual and Automation installation and servicing, including integration.
Our Electrical technicians can design a flexible system customised to your needs. We are certified and use the Schneider WISE automation system products to connect all your electronics and technology into one smart system.
Contact our qualified automation team to seamlessly integrate the future into your home.
As commercial electrical contractors, we specialise in both large-scale packages for commercial and industrial electrical projects. We can design and deliver an audio-visual package to cater to your specific needs.
Our Audio-Visual Installations Services →
| | |
| --- | --- |
| TV/Plasma/LCD Display installation | Copper and optical solutions for short and long-haul Content push requirements |
| | HD HDMI & DP USB Port extension Plates |
A lighting solution from Apex Electrical & Communications features all the requirements needed for creating a great ambience for business workspace or for domestic environments.
Apex Electrical and Communications Ltd understands the importance of selecting the right product for the location, we work alongside you in achieving your business goals.
We have installed some of Wellingtons largest office space and meeting rooms with lighting solutions working with our commercial partners to ensure a 100 % customer satisfaction.
Office Lighting and control Automation
Emergency and Exit Lighting maintained and non-Maintained
Outdoor lighting
Electric Vehicle Chargers
EV
At Apex Electrical, we have recognised the importance of the EV requirements. And so, in addition to being among the industry leaders in electrical work across the Welling region. We offer vehicle charger installation and maintenance for domestic and commercial requirements.
Apex Electrical are the go-to experts for the installation, we offer a solution best fit for vehicle type, charge time, and placement.
We offer standard EV Ready for domestic also for commercial packages that include OCPP & Smart Charge compatible. If you would like to invest in an EV Charger, contact the team at Apex.
Our EV installations team offer a Master Electricians Guarantee for our services.
The switchboard is the beating heart of your building's electrical system
When the time comes to install a new switchboard or upgrade an existing switchboard, you need a certified electrician you can depend on.
Apex Electrical and Communications is highly experienced in delivering cost-effective switchboard solutions for commercial buildings with large power demands also for multi-tenant. We'll discuss your requirements, assess the building for potential faults and deliver a solution that's carefully designed to maximise safety and electrical efficiency. 
Reliable, experienced switchboard Upgrades
Reduce future risk by checking that your electrical equipment and appliances are safe for use, also for insurance purposes. Apex offer a full test and Tag service; this can include a site maintenance contract to ensure consistency of a safe work environment and conform with NZ Health & Safety in the workplace standards.
any electrical problems can be detected by their thermal patterns, which, if not identified, could either lead to equipment failure or a more serious electrical hazard. Moisture problems in ceilings and walls can be very difficult to find before they become serious enough to damage or destroy building contents.
The Apex team have been using Thermal Imaging for several years and with 100% customer satisfaction.